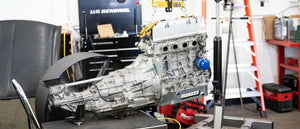 S2000 (AP1 & AP2)
The costs of F20 and F22 engines continue to rise every day. The K-series engines provide a more affordable, reliable and powerful platform.
Miata (NA & NB)
Miata is always the answer... except when it comes to the engine. The K-series engine makes more power and torque and is more reliable than bolt-on turbo kits.
FWD Honda/Acura
B-series engines are cost ineffective and make far less power than their newer, more reliable cousins. The K-series motors fit perfectly in golden era Honda chassis.
Full Custom
Looking for reliable K-series power but haven't found a swap kit for your chassis?